| | |
| --- | --- |
| Festivals | |
Bulgaria
15 Jul 2020 - 18 Jul 2020
Web Edition

Share

24th International Folklore Festival Vitosha - Web Edition


The 24th edition of the Vitosha International Folklore Festival will take place between July 15th and 18th in Sofia. The summer, colorful event of the capital, which we have enjoyed for many years, was faced with challenges, but also new opportunities. That is why the organizers found a different solution, continuing the tradition in an innovative way - you will see this year's edition in Web version, which in accordance with the 24th edition, will be attended by 24 countries from five continents!

Live performances, videos of participations, international jury, native performers, parade in the city center, spectacular concerts of the hosts of the Folk Dance Ensemble "Sofia-6" and the State Ensemble for Folk Songs and Dances "Pirin" are just some of the experiences that they are waiting for us.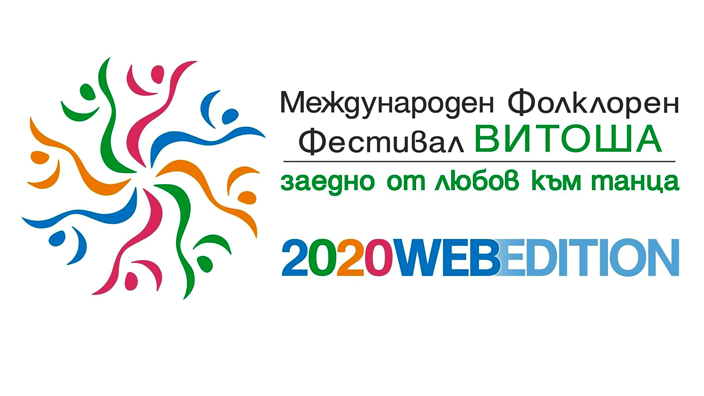 Viewers will be able to watch the festival performances every night from 18:30 live on the A6 platform behind the National Palace of Culture building or online from 20:00 on the Facebook page of the Festival, the specially created Youtube channel and on the page of Joker Media Rental. We will be online, we will be Web Edition.

Part of the uniqueness of the festival is the competition "Moma Vita and momak Lyulin".


Facebook: International Folklore Festival Vitosha

You Tube: International Folklore Festival VITOSHA

Instagram: festivalvitosha