An online shop for folklore music (CD and DVD), Bulgarian traditional costumes, souvenirs, books and learner's books for Bulgarian language, icons, carpets from Chiprovtsi and other articles connected to Balkan folklore.

Due to the current global situation with Covid-19 we are temporary unable to deliver outside Bulgaria.
Buy now !
CDs

Costumes by Region
Traditional Costumes
Souvenirs

| | | |
| --- | --- | --- |
| | | |

| | | |
| --- | --- | --- |
| | | |

The Download category includes folklore songs and instrumental melodies performed by different folklore singers and musicians.

Top Mp3





Free Mp3




Балканфолк ООД кандидатства по оперативна програма "Иновации и конкурентоспособност 2014 - 2020" за предоставяне на Безвъзмездна Финансова Помощ по процедура BG16RFOP002-2.073 "Подкрепа на микро и малки предприятия за преодоляване на икономическите последствия от пандемията COVID – 19" с основен източник на европейско съфинансиране от Европейския фонд за регионално развитие.
На 04.08.2020г фирмата подписа административен договор с Министерство на икономиката, чрез ГД "Европейски фондове за конкурентоспособност" в качеството и на Управляващ Орган. Със средствата от БФП са финансирани разходи за закупуването на материали, необходими за основната дейност на фирмата.
Ефекта за дружеството е преодоляване недостига на ликвидни средства и настъпилата криза в производствената дейност на фирмата вследствие на епидемичния взрив от пандемията СOVID-19. Фирмата запази конкурентните си позиции и работните места на служителите във фирмата.
Финансирането на фирмата по договора за БФП е популяризиран чрез визуализация на иформационна табела за проекта на видно обществено място и уебсайта на фирмата. Осигурена е публичност и информиране на обществеността и участниците относно финансовия принос на Европейския съюз за реализацията на проекта.
При изпълнението на проекта са спазени хоризонталните политики на Европейският съюз за недопускане на дискриминация и равнопоставеност по пол и раса, етнически или религиозен признак.
Балканфолк ООД гарантира прозрачност в процеса на усвояване на сумата от Европейския фонд и изпълнението на финансирания проект.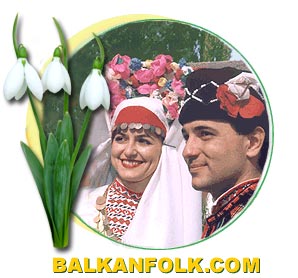 The rich collection of BalkanFolk with music for folk dances from all regions.
Learn how to use Balkanfolk music for free.
Subscribe to the Balkanfolk YouTube channel.

Yovino horo - Hristina Boteva and Zornitsa Orchestra
Bulgarian song from Shoppian Region. Time signature 7/16+11/16.



Lyrics of Bulgarian song "Yove, malay mome"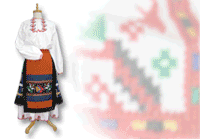 Atelier for Folklore Costumes

Atelier for manufacturing folklore costumes: production of males, women's and children's folk costumes (narodni nosii) from different ethnographic regions of Bulgaria.


Find concerts, festivals and other events in Bulgaria and around the world!
Workshop for Balkan Folklore Balkanfolk ,
Dance, Play, Sing, Have Fun at Balkanfolk Workshop!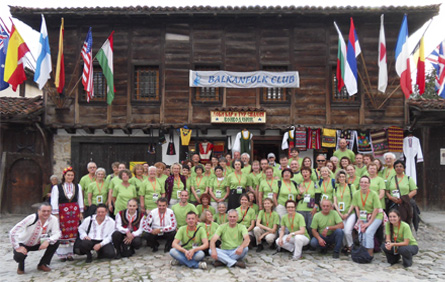 Balkanfolk workshop is a meeting of participants from around the world. Admirers of the Balkan folklore will experience the culture, traditions and customs of the Balkan countries and the beauty of Bulgaria.

Find here some photos of: Balkanfolk 2006, Balkanfolk 2007, Balkanfolk 2008, Balkanfolk 2009, Balkanfolk 2010,